5 Ways to Get Smooth
2014-11-29 04:44:03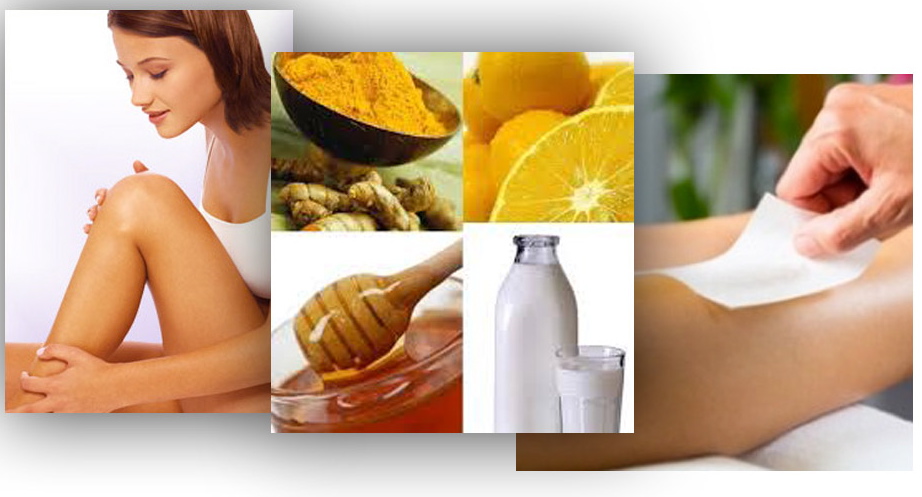 In this article, we cover the basics of the top 5 hair removal options, including helpful tips to make sure your treatments are safe and effective. We look into permanent Laser and IPL treatments, as well as immediate results from Sugaring, Threading, and Waxing. Each section also features links to special offers from our participating spas and salons for Indulge New York cardholders. Don't have an Indulge New York Card? Click here to find out how to sign-up and purchase a card.
Laser hair removal is a permanent solution to unwanted hair. It uses pulses of concentrated light energy to target hair at the follicle and destroy it. Due to hair growth patterns, it typically takes 3-7 treatments 4-6 weeks apart to complete an area. If you're considering laser treatments, fall is a great time to start in order to be smooth by summer. To prepare for treatment, you should avoid tweezing, waxing, and hair removal creams for 6 weeks prior to your appointment. Shaving or trimming are okay because they do not remove hair from the root. The technician will evaluate your skin and hair contrast to adjust the laser for optimal results. Protective eyewear should be provided to prevent damage to your retinas. Each pulse affects an area about 1 inch in diameter, so the time of treatment depends on the size of the area being treated. As the pulses are administered, you will feel a quick zap as the laser penetrates the roots. Afterward, witch hazel or cooling packs are used to soothe skin inflammation. You should avoid sun exposure for a week and wait to apply creams or makeup until the redness dissipates. The results are not immediate- treated hair will fall out over the course of a week or two. Most laser spas offer a complimentary consultation to determine if laser treatment is right for you and will provide you with a cost estimate and payment options.
Click to view special Indulge New York LASER offers
Le Cachet Skin Care Day Spa & Laser Center
Skin Spa New York (7 locations)
Intense Pulsed Light (IPL) is very similar to Laser, the main difference being the spectrum of light that the machine emits. Laser uses monochromatic light while IPL uses broadband light (varied wavelengths). The light beam targets the melanin (pigmentation) in the hair follicle and heats it up to a point of affecting the ability to produce new hair. Several treatments are required to achieve permanent results. As with Laser, you should avoid sun exposure before and after treatment. Certain medications that cause photosensitivity, such as Doxycycline, can lead to severe burns and treatment should be suspended until the medication is out of your system. IPL can be used on any part of the body and works for a variety of skin tones and hair colors. A consultant will evaluate your skin and hair to determine your eligibility and estimate the cost of treatment.
Click to view special Indulge New York IPL offers
Sugaring can refer to sugar wax or paste made from sugar, lemon juice, and water. Both methods remove hair from the root, leaving skin soft and smooth. Sugar wax is similar to waxing in application and requires about ¼ of an inch of growth for treatment to be effective. The sugaring compound is heated and applied in a thin layer then removed using thick fabric strips. It is water soluble and easily rinses off. Because it is gentler on the skin, sugaring tends to cause less irritation than other methods of hair removal. See the full process in this video from Shobha.
Sugaring paste is a thicker substance applied with the hands in the opposite direction of growth. Only 1/16 of an inch is necessary for the paste to grip the hair. It is then pulled in the direction of growth without the use of strips. Sugaring should be repeated on a regular basis for optimal results.
Click to view special Indulge New York Sugaring offers
City Brows Threading Salon Bdy
City Brows Threading Salon Col
City Brows Threading Salon Bdy
Threading has become an increasingly popular method of hair removal for the face, especially the eyebrows. Cotton thread is maneuvered over the skin to grip individual hairs and pull them out. Because this process removes the entire hair follicle, results can last up to 6 weeks. With repeated treatment, hair growth will usually decrease as the follicle weakens leading to longer time between growth and the diminished appearance of hair. About 1/16 of an inch of growth is required for the thread to adequately catch each hair during treatment. The process is highly sanitary, with only the disposable thread touching the skin. It does not involve the use of any chemicals, making it a great solution for sensitive skin.
Click to view special Indulge New York Threading offers
City Brows Threading Salon Bdy
City Brows Threading Salon Col
City Brows Threading Salon Bdy
Waxing provides quick results and can be used to treat both large and small areas. Hair should be about ¼ of an inch for treatment to be effective, which can mean several weeks of growth. However, results can last 2-6 weeks and, like threading, repeated waxing can lead to reduced hair regrowth over time because hair is removed at the root. Choosing which type of wax depends on skin sensitivity and location. Hard wax melts at a lower temperature and cures on the skin but adheres only to the hair, not the skin. It does not have to be pulled against the direction of growth, leading to less discomfort and irritation. For this reason, hard wax is often recommended for underarm and bikini areas. Soft wax has a higher melting temperature and requires waxing strips. The strips adhere to the wax then are removed in the opposite direction of growth. It is very effective but can be slightly more painful and irritating to the skin. However, hard wax does not work for everyone, especially those who "run warm" since the wax will not fully cure at higher temperatures. It can also be more difficult to remove once it hardens as it must be peeled or flicked away after it cures. Talk to the specialist to determine which type of wax is best for you. And be sure to take good care of your skin by exfoliating and staying hydrated to prevent ingrown hairs.
Click to view special Indulge New York Waxing offers
City Brows Threading Salon Bdy
City Brows Threading Salon Col
City Brows Threading Salon Bdy
Relax Me Spa & Definitions Skincare
Relax Me Spa & Definitions Skincare Bkln